Manufacturing Member
For nearly 102 years, Brewster Washers has been manufacturing flat washers, shims, discs, and more recently, specialty flat odd-shaped parts as well as parts with multiple holes. We typically work with material tolerances that are .0005″ on thickness and +/- .005″ to .001″ on Inside Diameters (ID) and Outside Diameters (OD).
Our washers and specialty metal parts are made from a variety of materials: both pre-tempered and annealed Steel; Stainless Steel in all grades and hardness specifications; Copper; Brass; Aluminum; Phosphor Bronze annealed and hardened as well as semi-exotics such as Inconel, and Monel. We also manufacture parts from PTFE, Nylon, Nylatron, and plastics in a variety of colors to meet customer specifications.
Brewster Washers manages all aspects of the manufacturing process within its Fairfield, NJ facility: from receiving raw material and incoming inspection, to tool building, stamping, deburring, and final inspections. We work with local firms to perform specialty inspection processes such as Magnetic Particle Inspections, FPI, and post-production plating. All operations are integrated into our manufacturing process and copies of all certifications are available when required. Brewster Washers is proud to be an AS9100:2016  and ISO9001:2015 Certified Quality Systems company.
Custom Precision Flat Round Washers
Manufactured in Fairfield NJ USA with All American made Materials
Washers made from various Metals and Plastics
Woman/Family owned business
Registered with DoD and ITAR Certified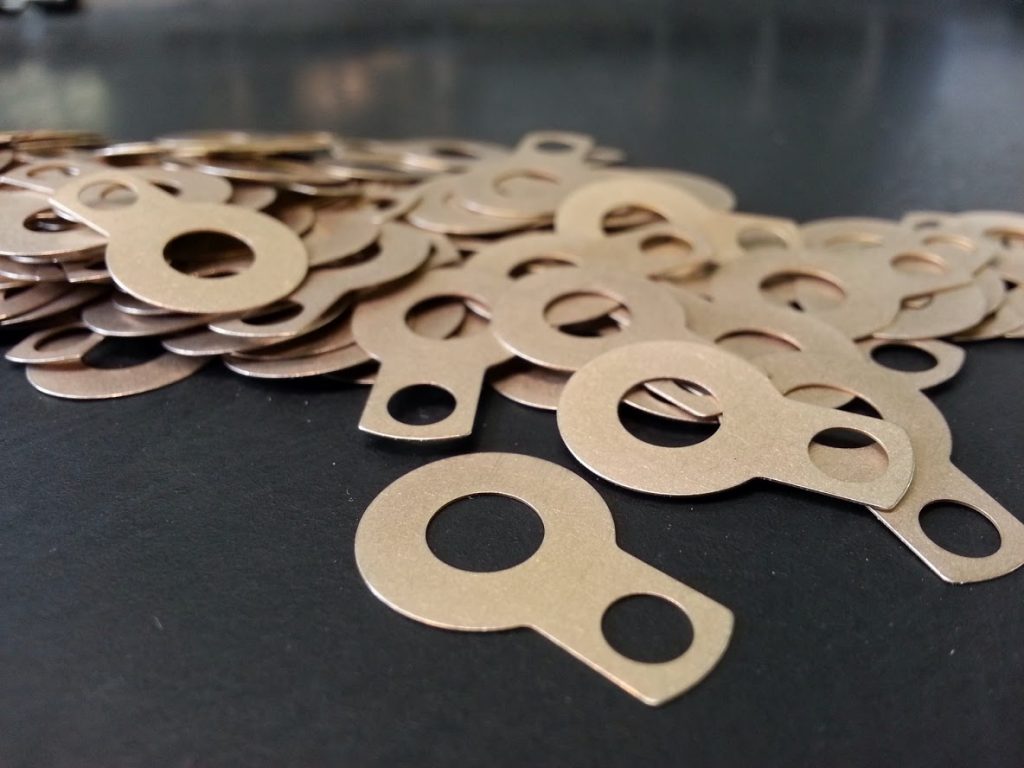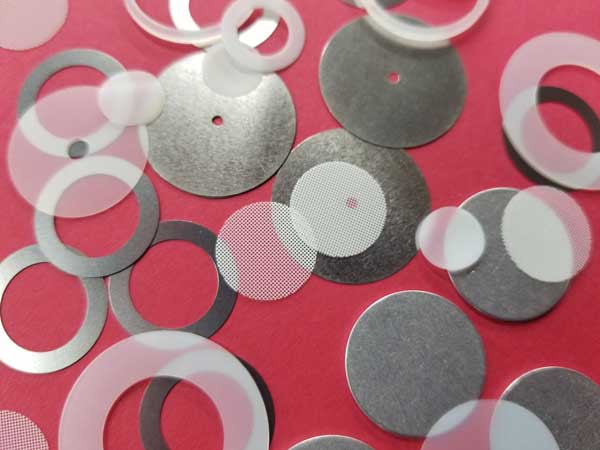 Specialties :
Custom Precision Flat Round Washers